Cataracts cloud over the natural lens of your eye, making it hard for you to read, drive, walk, or clearly see your loved ones.
Cataract surgery can safely remove cloudy eye tissue, improving your vision to bring what you love about life back into focus.
Here's why choosing the expert eye doctors at Pearl Street Eye of Boulder, Colorado for your cataract surgery is the crystal clear choice...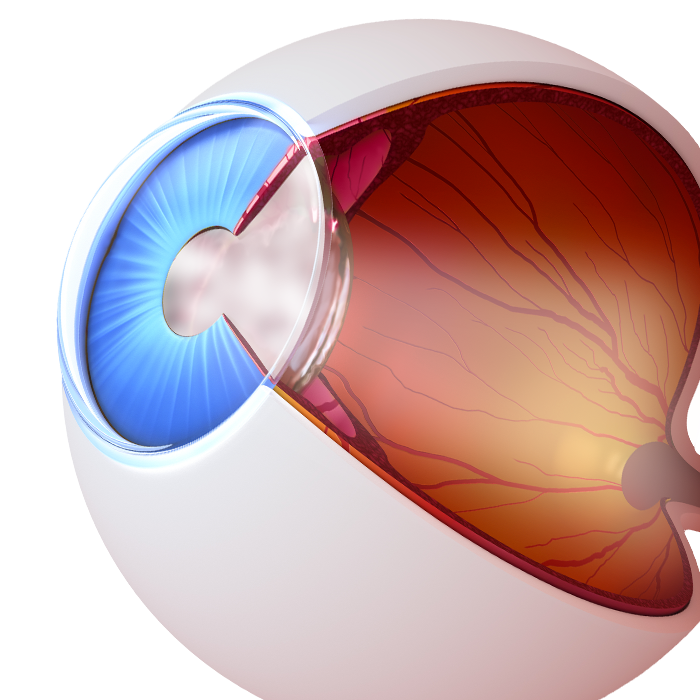 Meet Our Esteemed Doctors
Dr. Cushing is an extensively trained board-certified optometrist who has been treating patients for over 40 years.

Dr. Coco is a board-certified ophthalmologist who focuses on cataract and refractive surgeries. He has been practicing for over a decade.
Dr. Koetting has extensive experience in the field. Her specialties include dry eye disease, glaucoma, diabetic eye care, and neuro-optometry.
A cataract is caused by the breakdown of proteins within the natural lens in your eye, making your vision hazy and blurry. Imagine holding a thick piece of gauze in front of your eyes. That's what vision with cataracts is like. If left untreated, cataracts can cause severe or total loss of eyesight. Cataracts often develop naturally as we age, but there are other factors can contribute, as well, including:
Are Cataracts Common?
The Simple Answer Is Yes.
Cataracts affect millions of people around the globe. In fact, according to the National Eye Institute more than 20 million people over the age of 40 in the United States alone experience some vision impairment due to cataracts.
Luckily, technological advances over the past few decades have made cataract surgery extremely accessible. According to studies done by iData Research, over three million procedures were performed in the United States in 2017 alone.
The extensively-trained ophthalmology professionals at Pearl Street Eye have performed thousands of successful cataract treatments in the course of their distinguished careers.
What Can Cataract Surgery Improve?
Surgery to remove and replace cataract tissue with a clear intraocular lens (IOL) can vastly improve or potentially eliminate visual impairments like:
Cloudy, dim vision
Glare from bright lights
Impaired night driving
Double vision
Inability to see bright colors
Trouble reading
Frequent tripping and falling
Reliance on contacts or eyeglasses
"I HIGHLY recommend everyone go to Pearl Street Eye."
I decided to give Pearl Street Eye a chance after I found out Dr. Tripp retired and sold his practice. And boy am I glad I did. The new staff/doctors are extremely nice, knowledgeable and thorough. I HIGHLY recommend everyone go to Pearl Street Eye.
View On Google
I am so glad to hear that Pearl Street Eye has re-opened UNDER NEW OWNERSHIP. Dr. Cushing was my doctor and he was absolutely incredible. He really sweet and took his time during his exam. I will be referring everyone I know to Pearl Street Eye.
View On Google
Choose Pearl Street Eye for Cataract Surgery
Performed by a Board-Certified Ophthalmologist
We offer top-quality, comprehensive optometry and ophthalmology services from cataract surgery and general exams to glaucoma treatment and LASIK procedures. You'll be well taken care of in our relaxing, state-of-the-art office thanks to our skilled vision professionals, cutting-edge technology, and warm, caring staff.
Our goal is to make you and your whole family feel safe, comfortable, and at home from the moment you walk in the door. We treat our patients like family. To schedule a consultation with a member of the Pearl Street Eye team, fill out our online form or call:
Is Cataract Surgery Safe?
All medical procedures come with certain risks. However, cataract surgery is one of the safer and more commonly performed procedures in the medical field. The professionals at Pearl Street Eye in Boulder are among the best cataract surgery experts in the state of Colorado, if not the entire country.
What to Expect during Cataract Surgery
Your skilled Pearl Street Eye surgeon will remove the cloudy cataract tissue beneath the surface of your eye and replace it with a clear artificial lens, or IOL, that's specifically designed to help you see better. The entire procedure, which takes about 30 minutes, is done in our technologically advanced outpatient surgery room. Here's a step-by-step guide to the procedure:

Day of Procedure
See What the Procedure Looks Like...
The Clear Choice to Improve Cloudy Vision
Is Cataract Surgery Covered by Insurance?
Standard cataract surgery is usually covered by both private medical insurance and Medicare, depending on your individual plan and the type of intraocular lens you receive.
Standard IOL
If you do have coverage, replacing a cataract with a standard monofocal intraocular lens should result in zero out-of-pocket costs to you.
Premium IOL
More expensive premium lenses, like a toric lens for astigmatism, may not be completely covered by insurance, resulting in out-of-pocket expenses.
The friendly, knowledgeable staff at Pearl Street Eye will happily meet with you and thoroughly discuss costs, insurance and financing options regarding your cataract surgery.
"Took Great Care of Me and My Eyes."
I saw Dr. Cushing recently for an eye exam and it was incredible. The new technicians and doctor took great care of me and my eyes.

View On Google
The new staff is THE BEST. I am so happy I went to Dr. Cushing at Pearl Street Eye for my contact lens exam. I will 100% be back.
View On Google